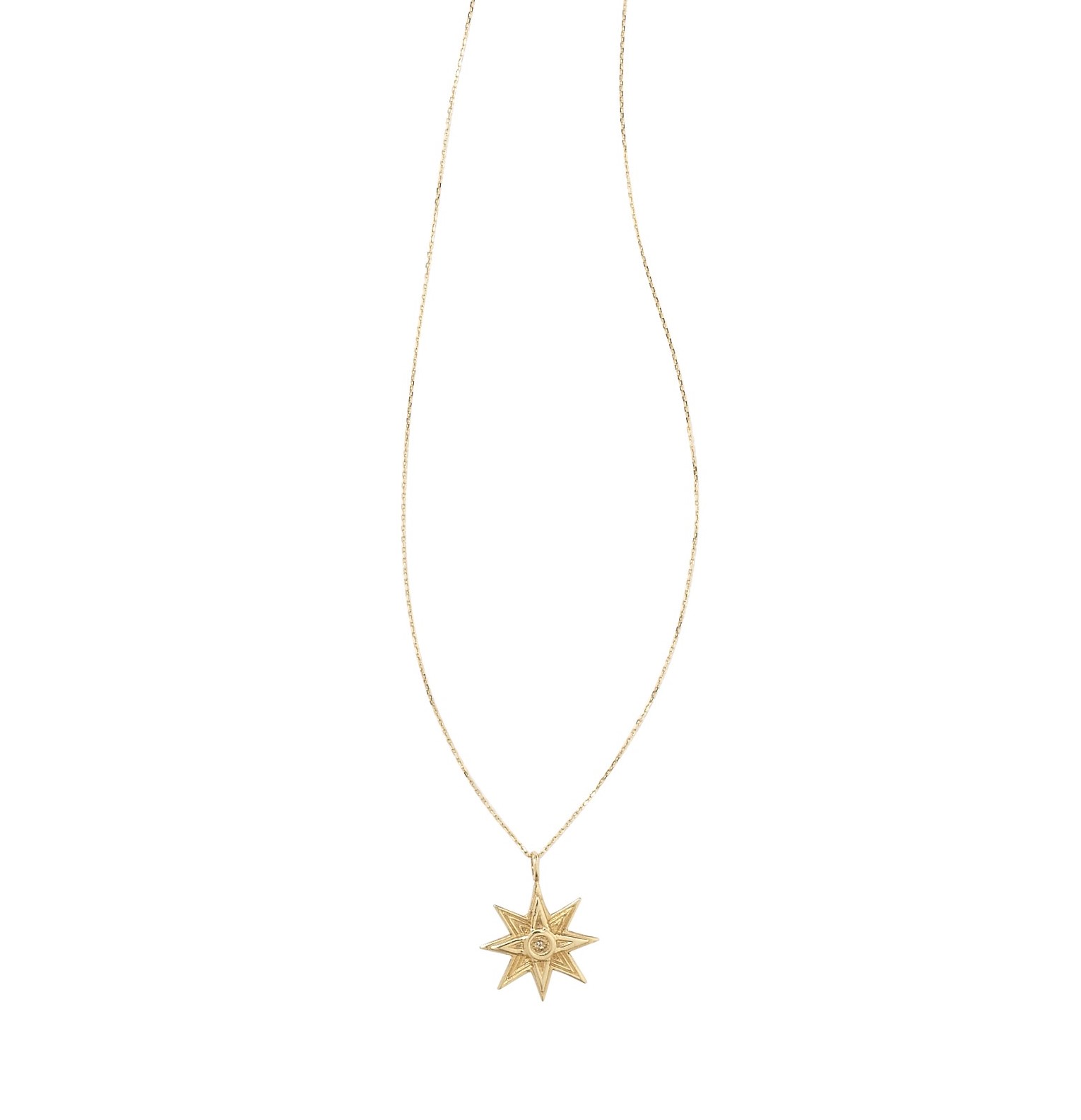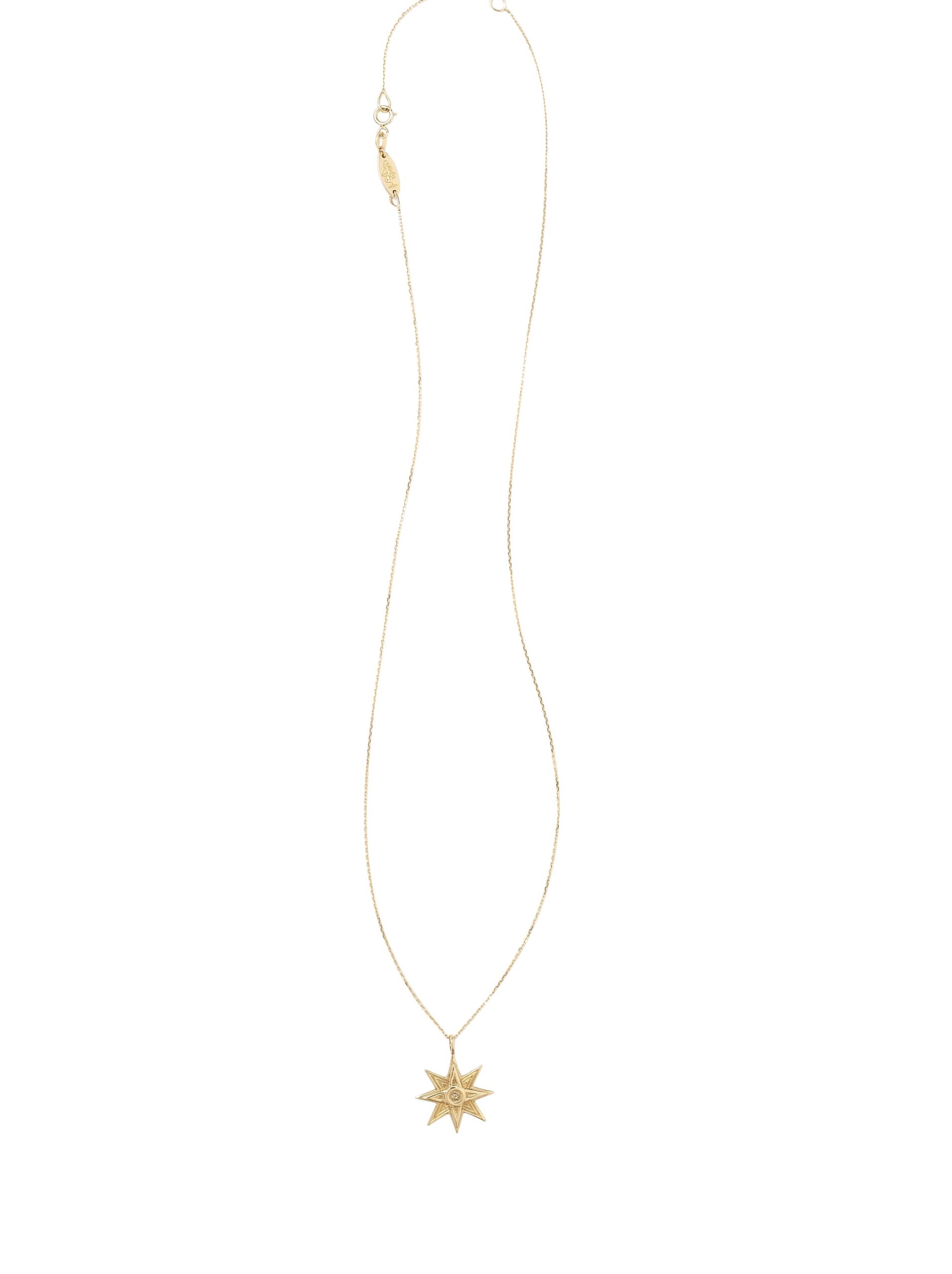 Handmade necklace with the star of Ishtar and a brilliant-cut diamond.
– Material: 14-karat (585) gold, diamond.
– Necklace length: 47 cm (with fastening option on 43 cm).
###
In Mesopotamian mythology, Ishtar was the goddess of love and war – in ancient mythology those two went hand in hand. Ishtar's planet is Venus, and her symbol is a star.
Ishtar represents fight and passion. She is a talisman for a female warrior, providing support in battle and conflict resolution. It will improve your sense of inner strength and confidence. In love, it will stimulate bodily desires, enhancing both them and the pleasure flowing from them.

RRSO 0%
Order fulfillment: up to 14 business days
Our jewelry is handmade - what does it mean?
How to take care of our jewelry?
Payment methods & shipping