AGATE AND GEMSTONE EARRINGS 1
449 PLN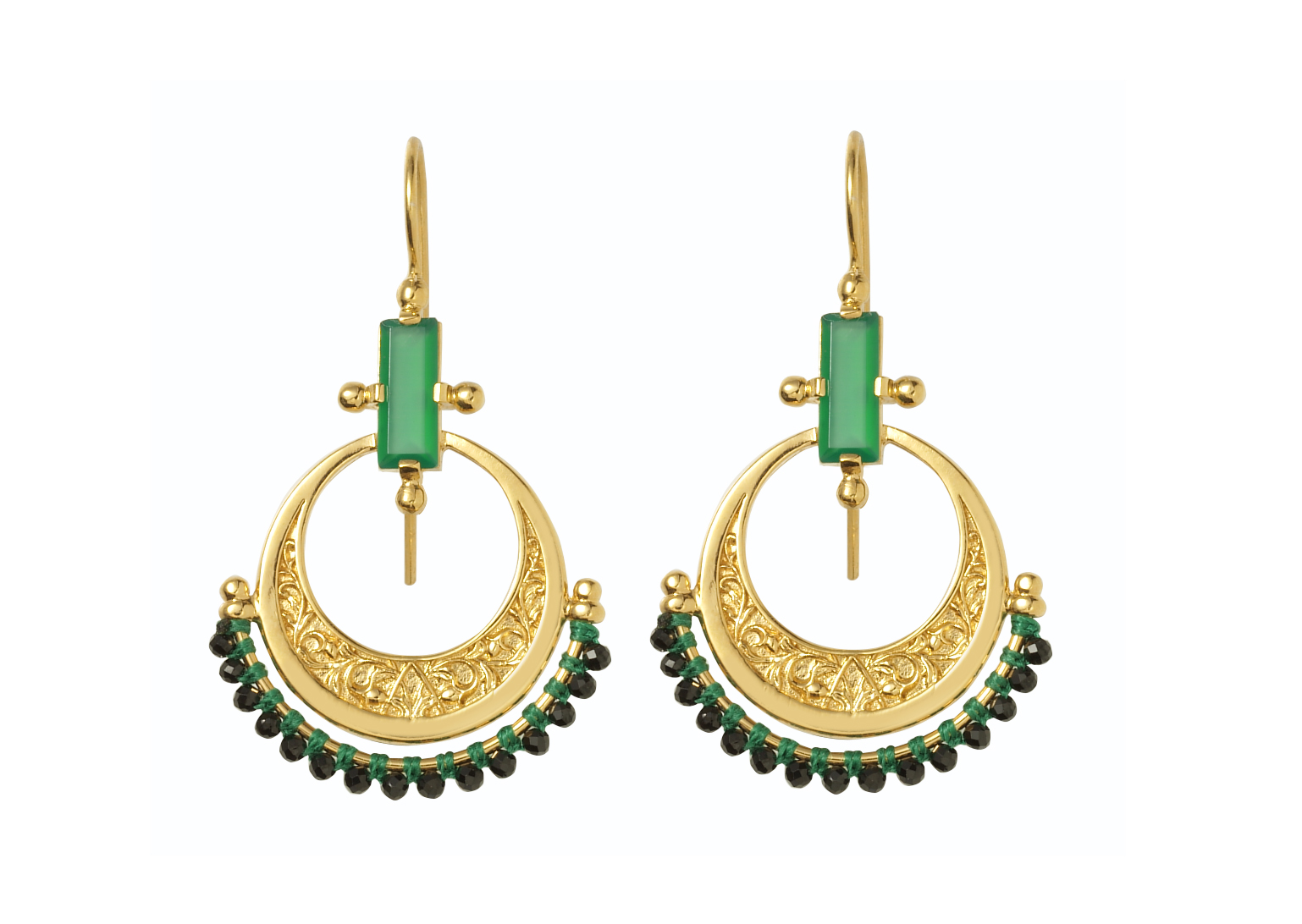 Handmade silver earrings with inset green agate, ringed with spinels.
– Material: 925 silver gilded with 24-karat gold, green agate, natural gemstones.
– Earring's size: height – approx. 4.5 cm, width (crescent moon with gemstones) – approx. 2.5 cm.
###
Green Agate – a stone of balance. It harmonizes yin and yang energy and helps in building physical, emotional and intellectual balance. It soothes anger and boosts self-confidence, promoting better concentration and more accurate event assessment, and thus helping to efficiently solve the difficulties we encounter.
Green agate helps in getting rid of prejudices, and also a sense of regret or bitterness, which makes it possible to express ourselves more fully and start something new with courage, without unnecessary tension or past hurts and issues casting a shadow on everything we touch. All this creates the image of a stone whose aura provides a strong support in the continuous and harmonious self-development based on all components of our personality.
Spinel – a stone of abundance, attracting material wealth. It's what makes the financial wheel of fortune turn in our favor.

RRSO 0%
Order fulfillment: up to 14 business days
Our jewelry is handmade - what does it mean?
How to take care of our jewelry?
Payment methods & shipping