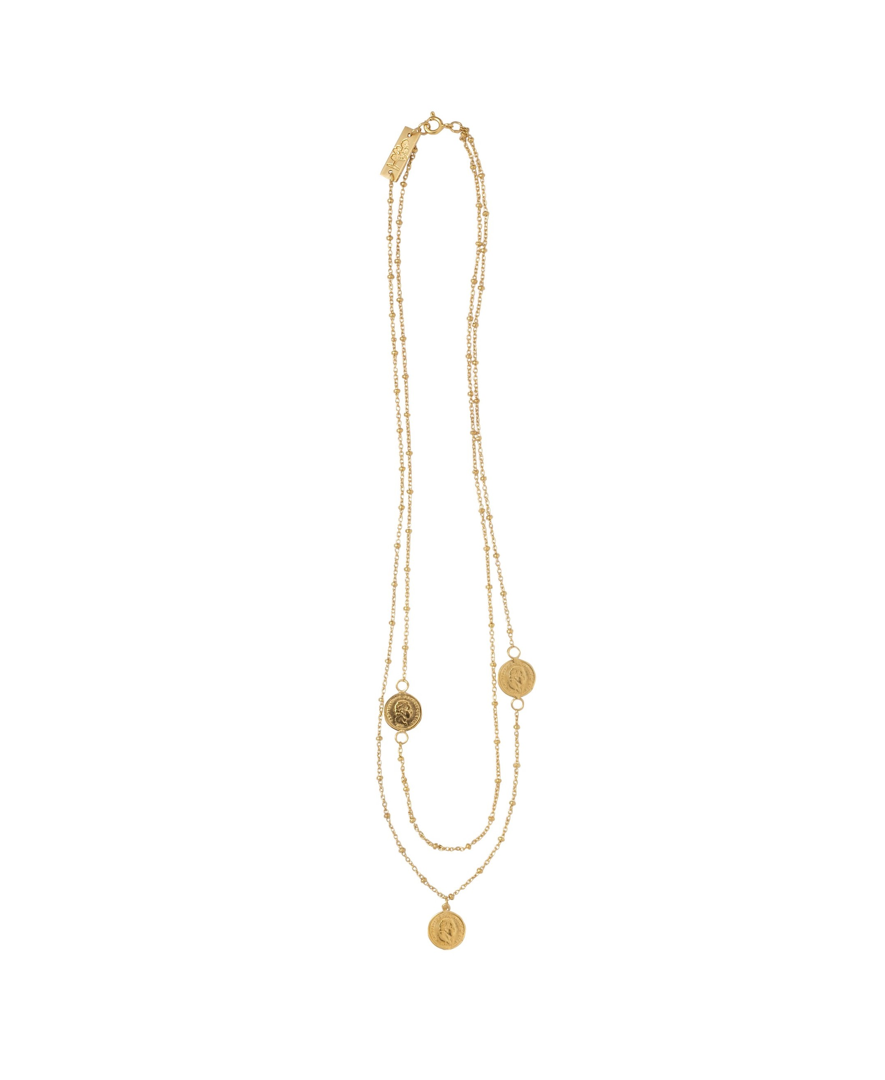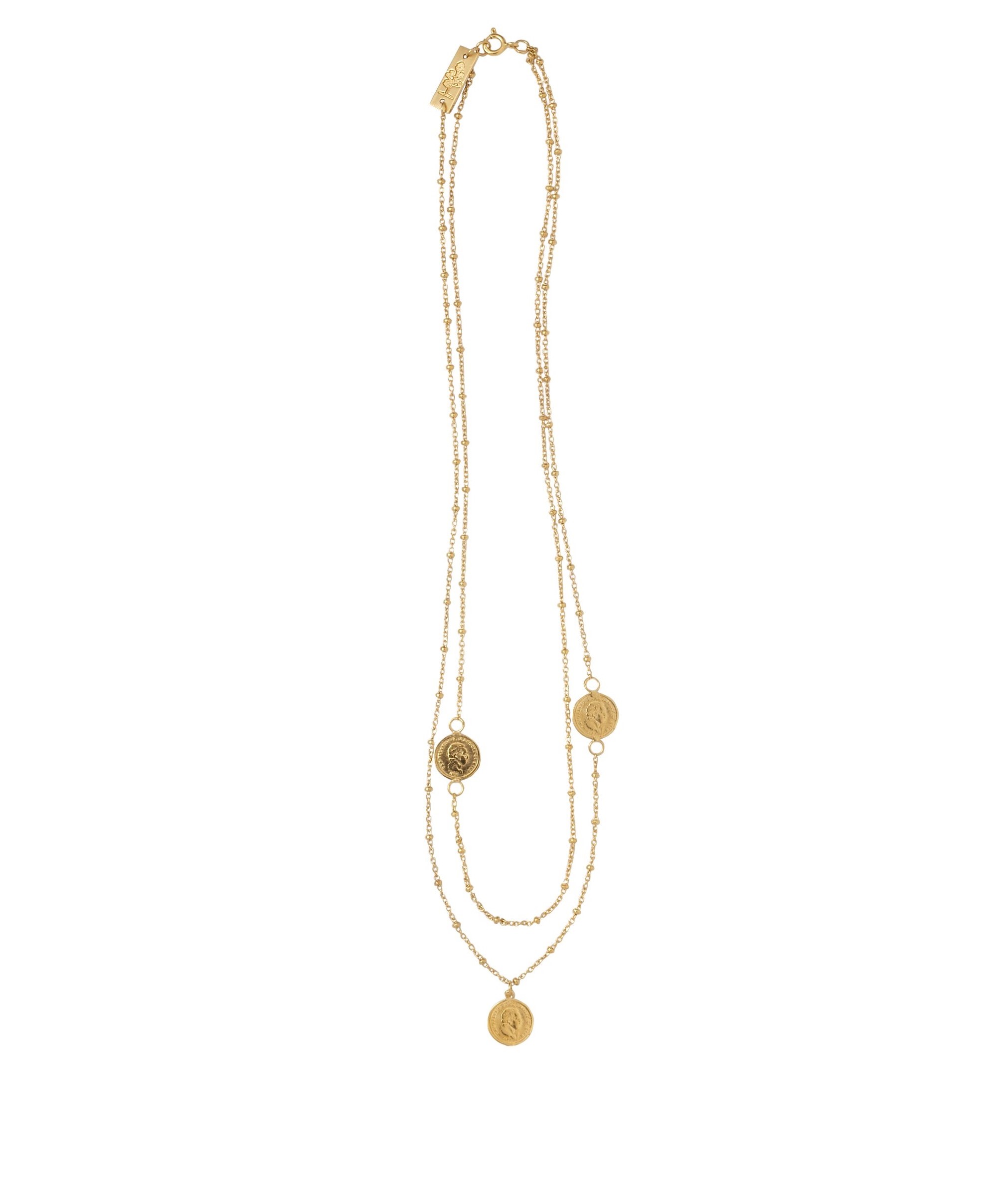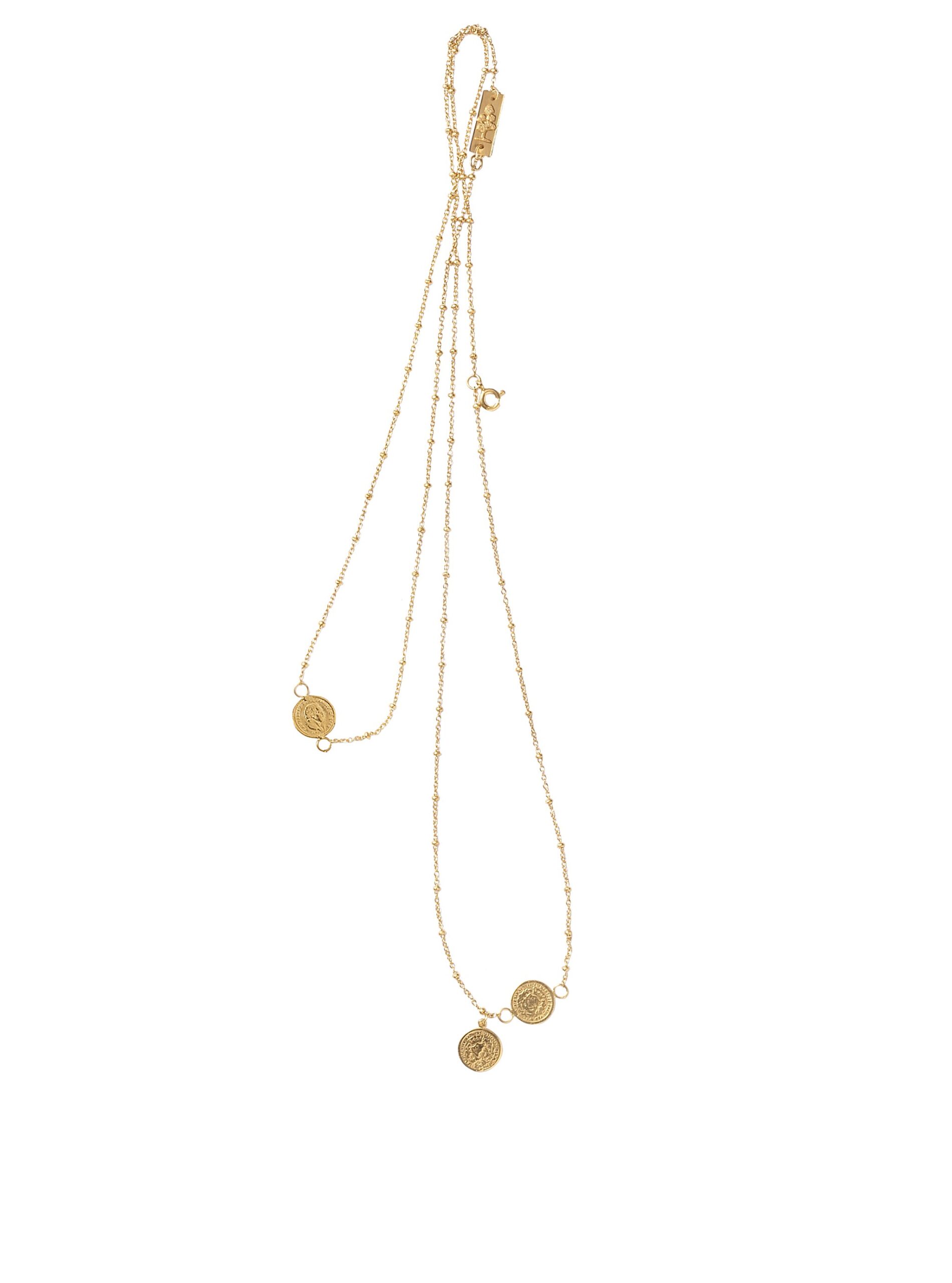 Necklace with three coins, handmade of silver. Double coins is a two-in-one necklace – when the clasp is unfastened, the short double chain turns into a long single one.
– Material: silver 925 gilded with 24-karat gold.
– Total necklace length: approx. 84 cm.

RRSO 0%
Order fulfillment: up to 14 business days
Our jewelry is handmade - what does it mean?
How to take care of our jewelry?
Payment methods & shipping