GOLD EYE OF HORUS NECKLACE
2700 PLN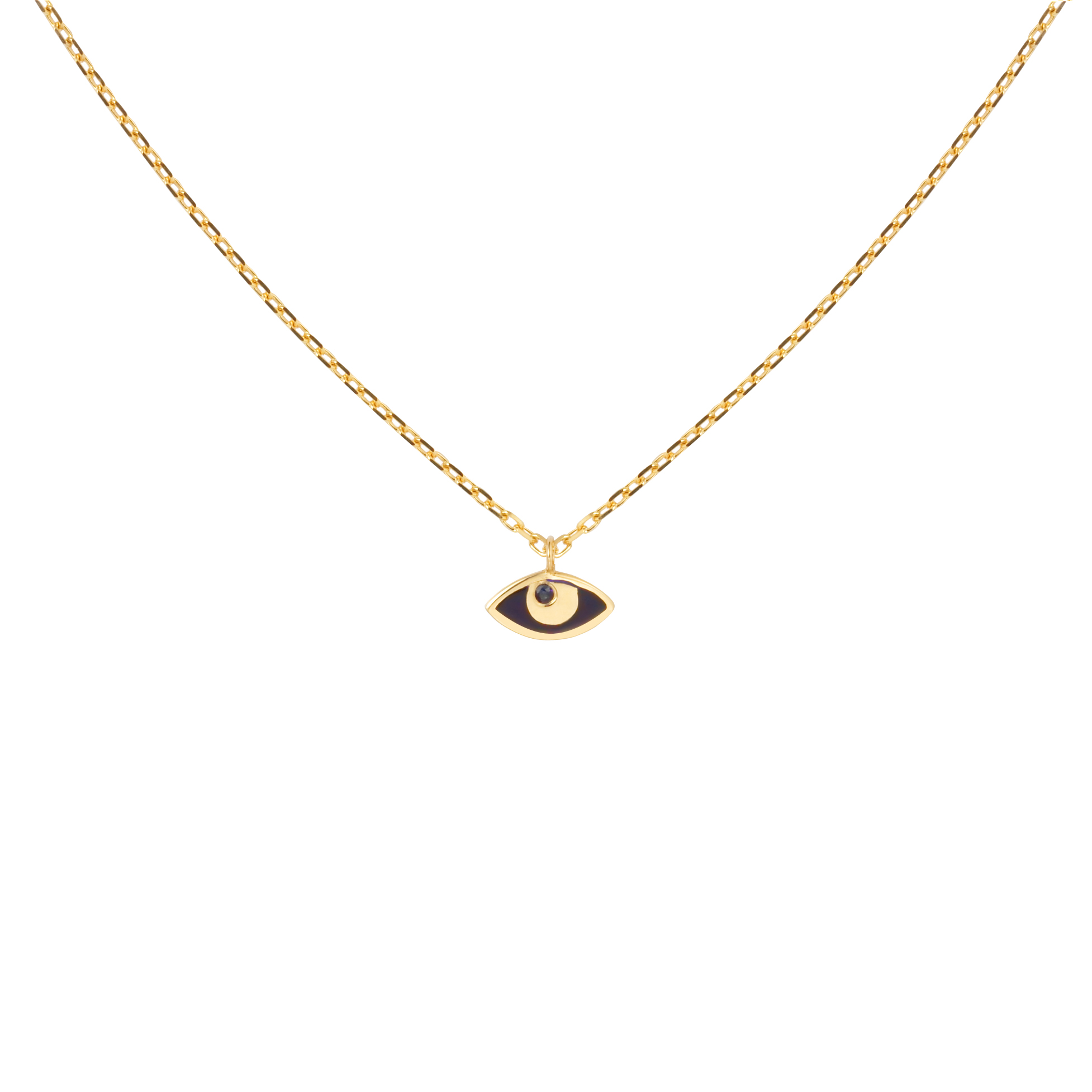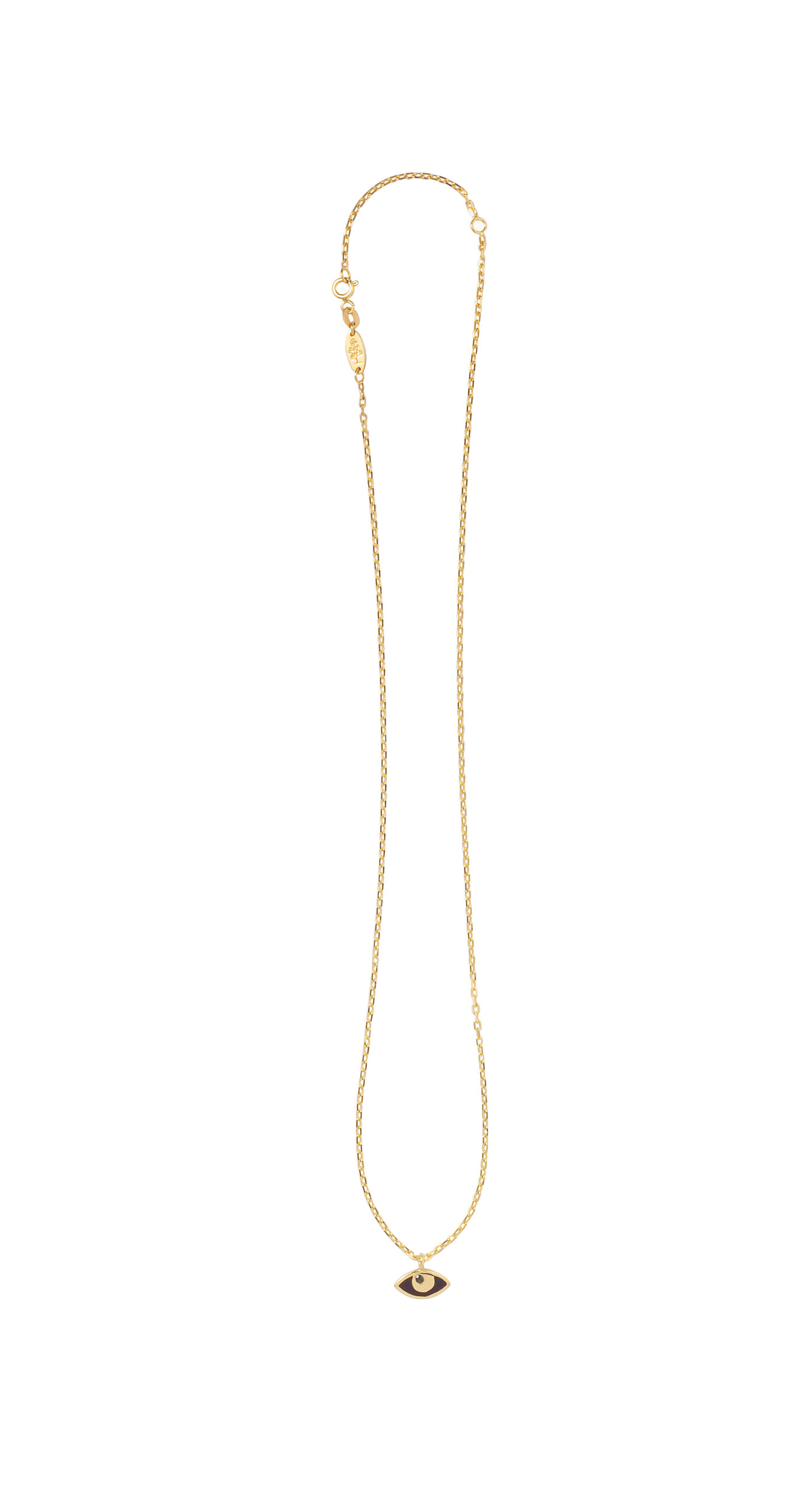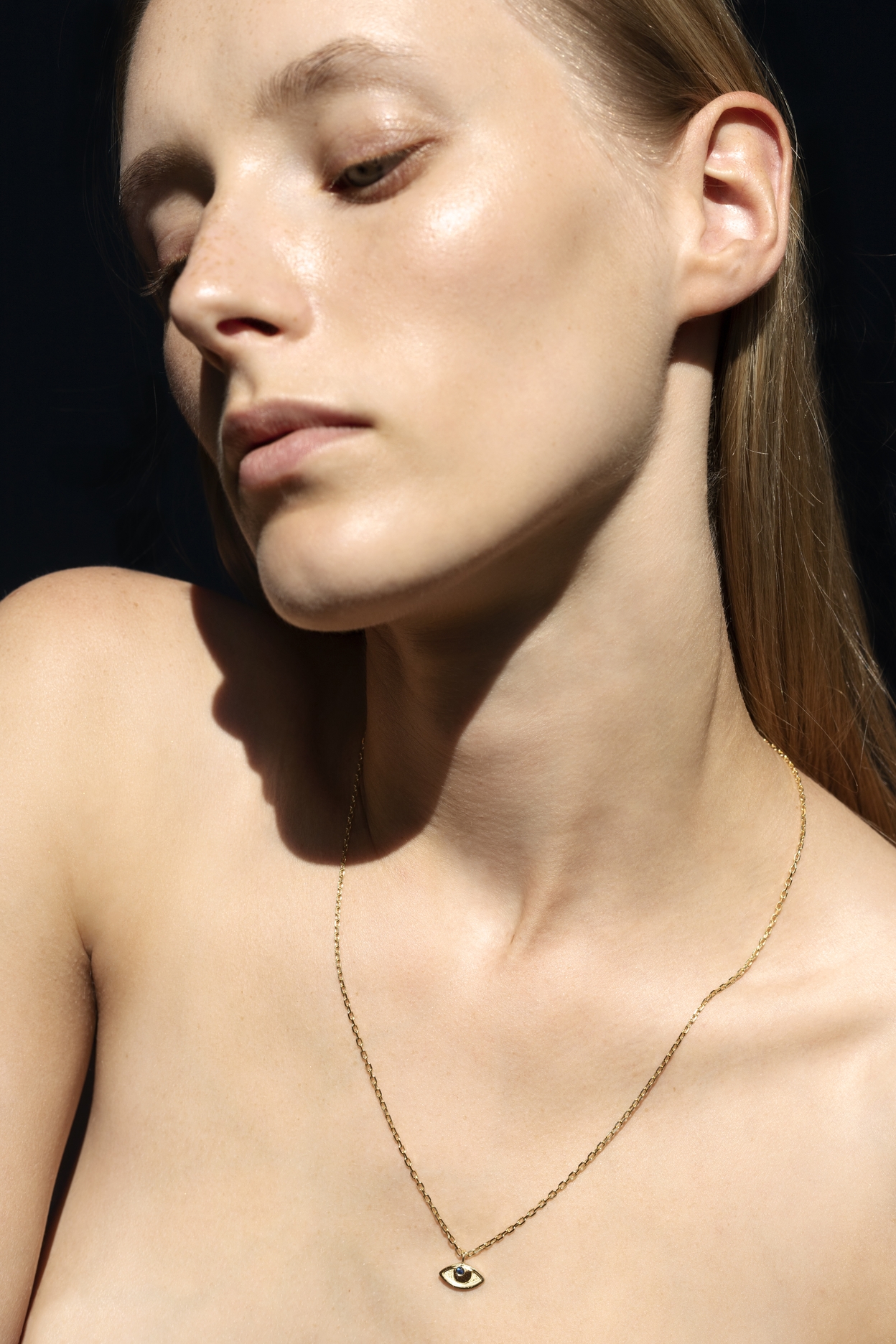 Handmade necklace in 14-karat gold with an Eye of Horus pendant. The pendant is enameled by hand and inset with a sapphire.
– Material: 14-karat (585) gold, enamel, sapphire.
– Necklace length: 51 cm (can be fastened at 46 cm).
– Pendant size: 0,5 cm x 1,1 cm (height x width).
###
The Eye of Horus – guardian of health and safety. The eye that was lost and restored. Lost by the god Horus during his victorious battle for Egypt fought against Set, it was then viciously dealt with by the defeated opponent, who shattered it into pieces. Although critically injured, it was miraculously healed, regaining its shape and sight. Thus, the eye of Horus became a symbol of healing, becoming whole again. It is also a strong talisman warding off danger and all evil.
The Eye of Horus symbol was also used by Egyptian physicians to represent fractions of ingredients needed in the preparation of healing potions, which strengthens its importance as an amulet protecting health and strength, since those are two of the things guaranteeing a sense of safety.

RRSO 0%
Order fulfillment: up to 14 business days
Our jewelry is handmade - what does it mean?
How to take care of our jewelry?
Payment methods & shipping