GOLD OM NECKLACE
3100 PLN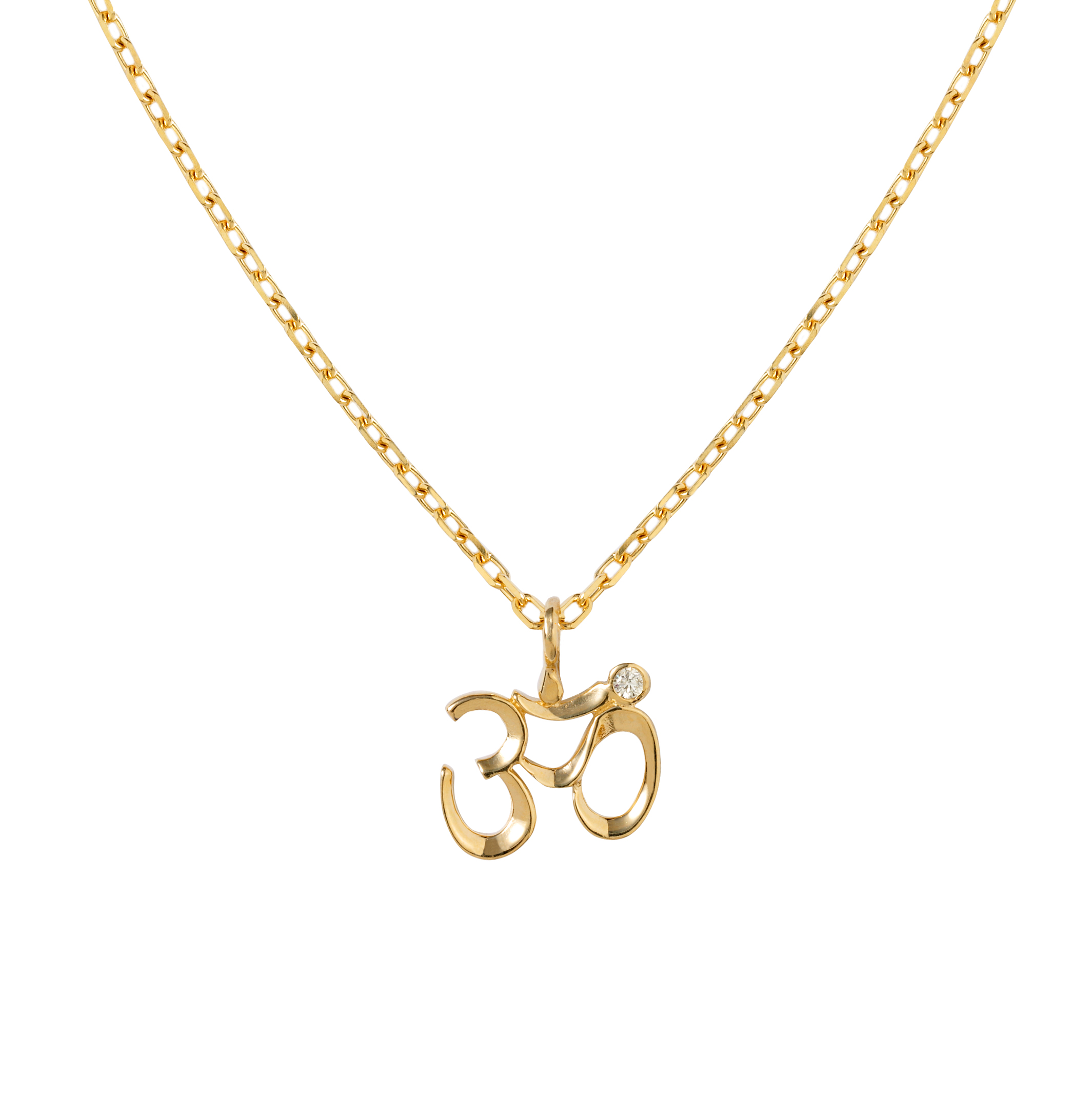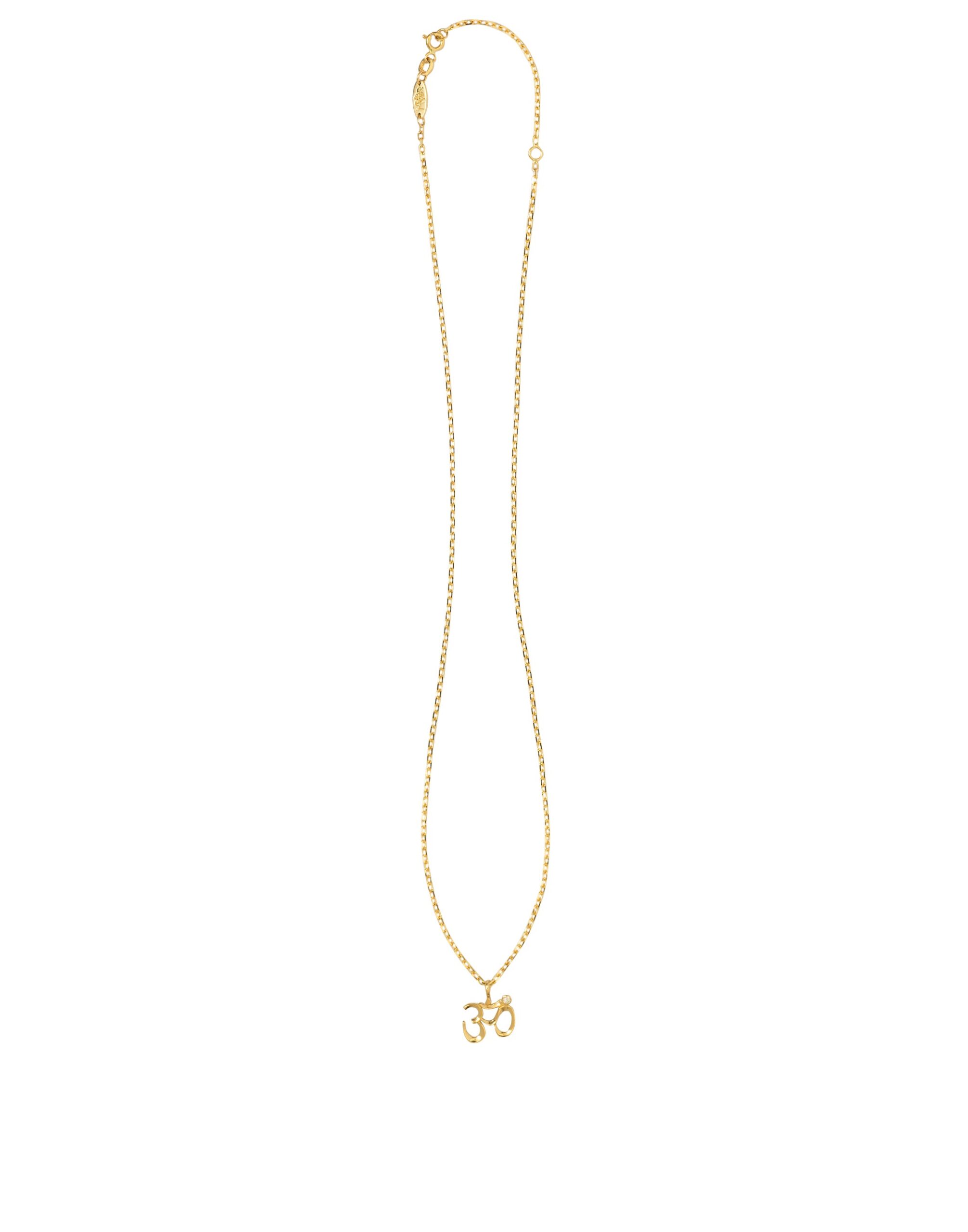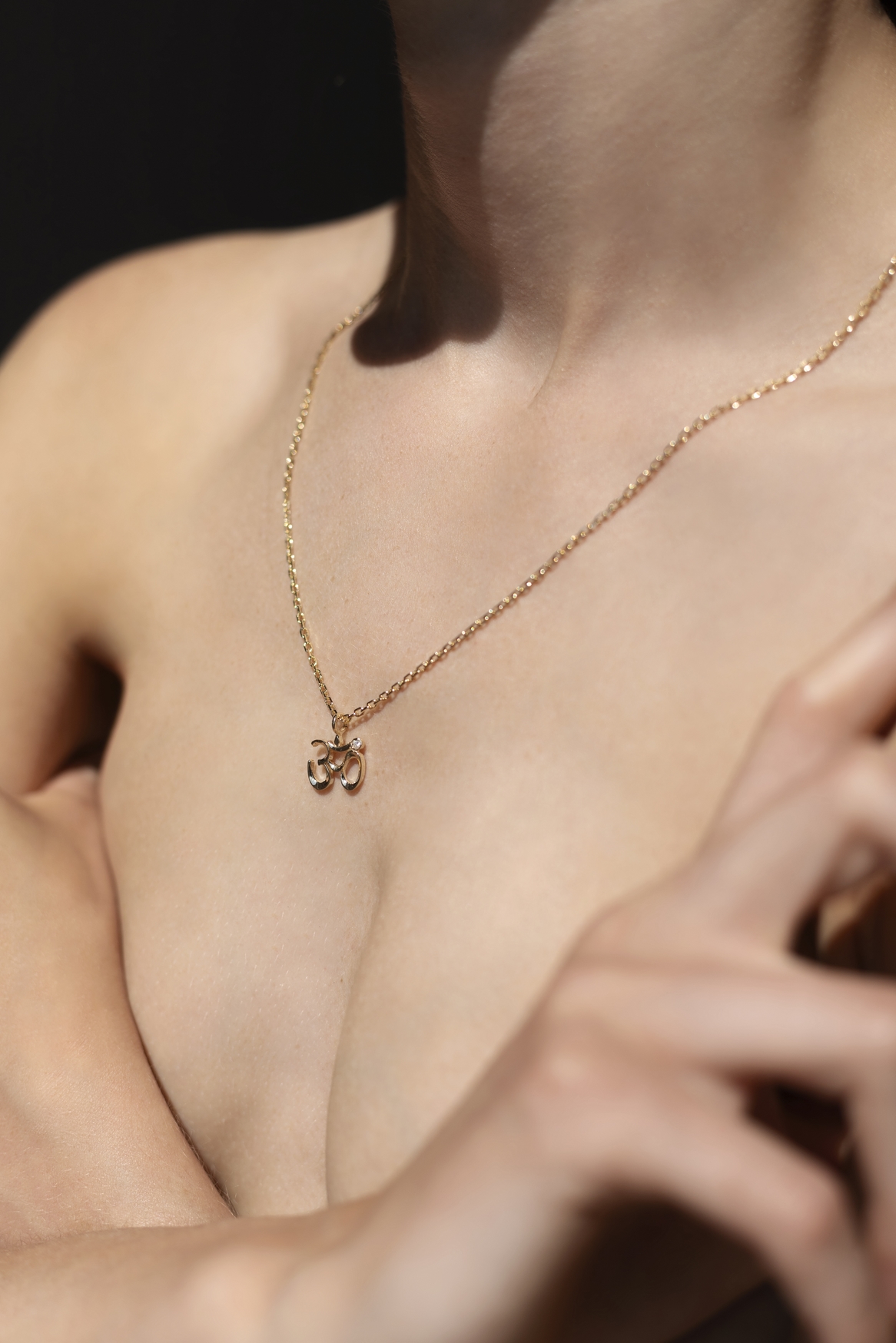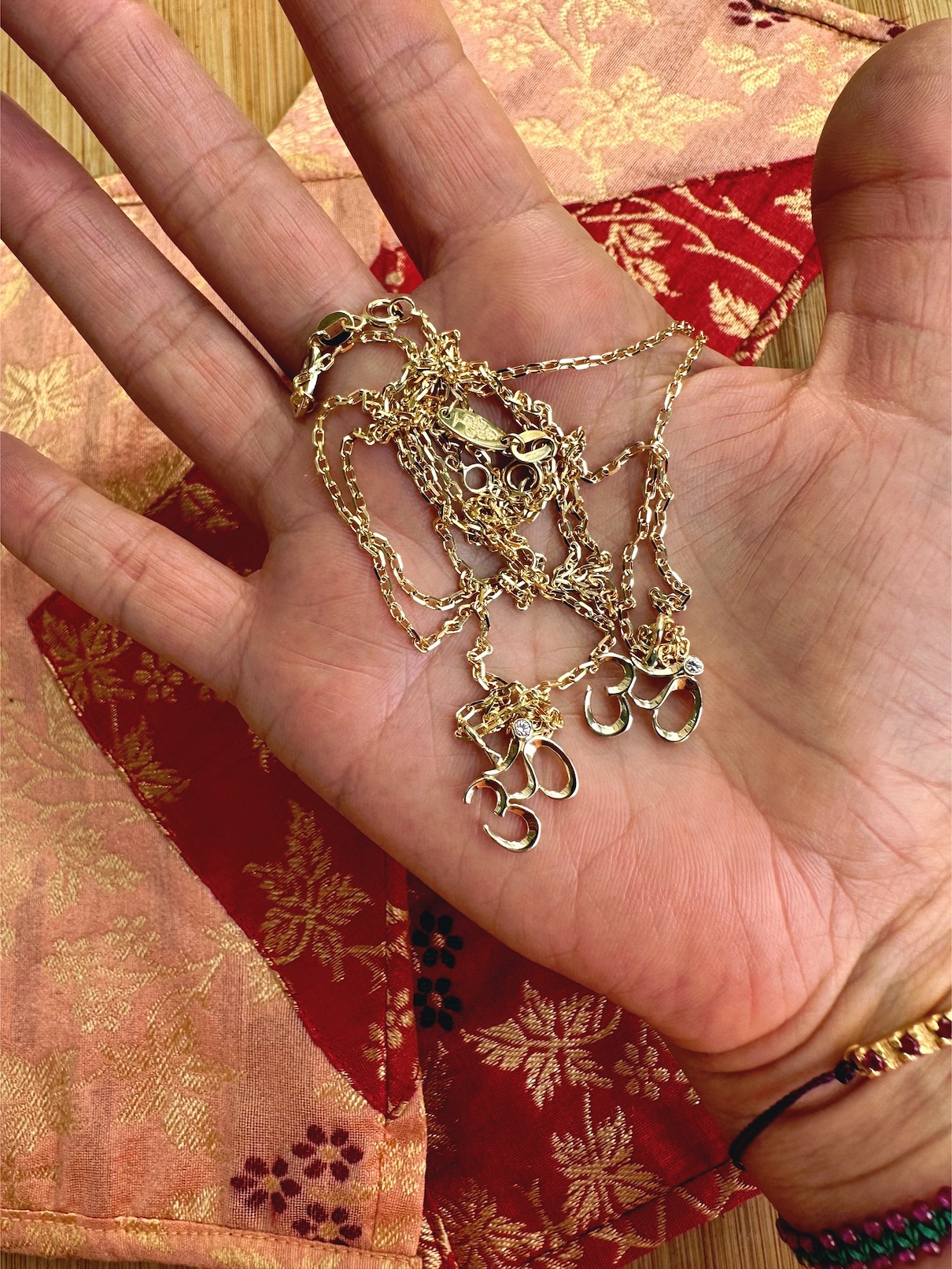 Handmade necklace in 14-karat gold with a pendant featuring the Om symbol. The pendant has a brilliant-cut diamond, set by hand.
– Material: 14-karat (585) gold, brilliant-cut diamond.
– Necklace length: 51 cm (can be fastened at 46 cm).
– Pendant size: 1 cm x 1,3 cm (height x width).
###
Before the world was made, there was darkness. Then, a sound came from the darkness, and that was Om. Everything was born from it.
Om is the first syllable of the universe. It is infinity because Om is the present, what was, and what will be. In this sound, everything begins and ends, only to begin again. Om is everything. It is a dream, a desire and a fulfillment. The highest perfection. Almighty Strength. Even if they all mean something different to everyone… Om makes them equal by being the embodiment of what the highest good and the goal of existence is for everyone.
Om – our beginning and the end that has no end, because everything in it and Om itself is eternity.

RRSO 0%
Order fulfillment: up to 14 business days
Our jewelry is handmade - what does it mean?
How to take care of our jewelry?
Payment methods & shipping