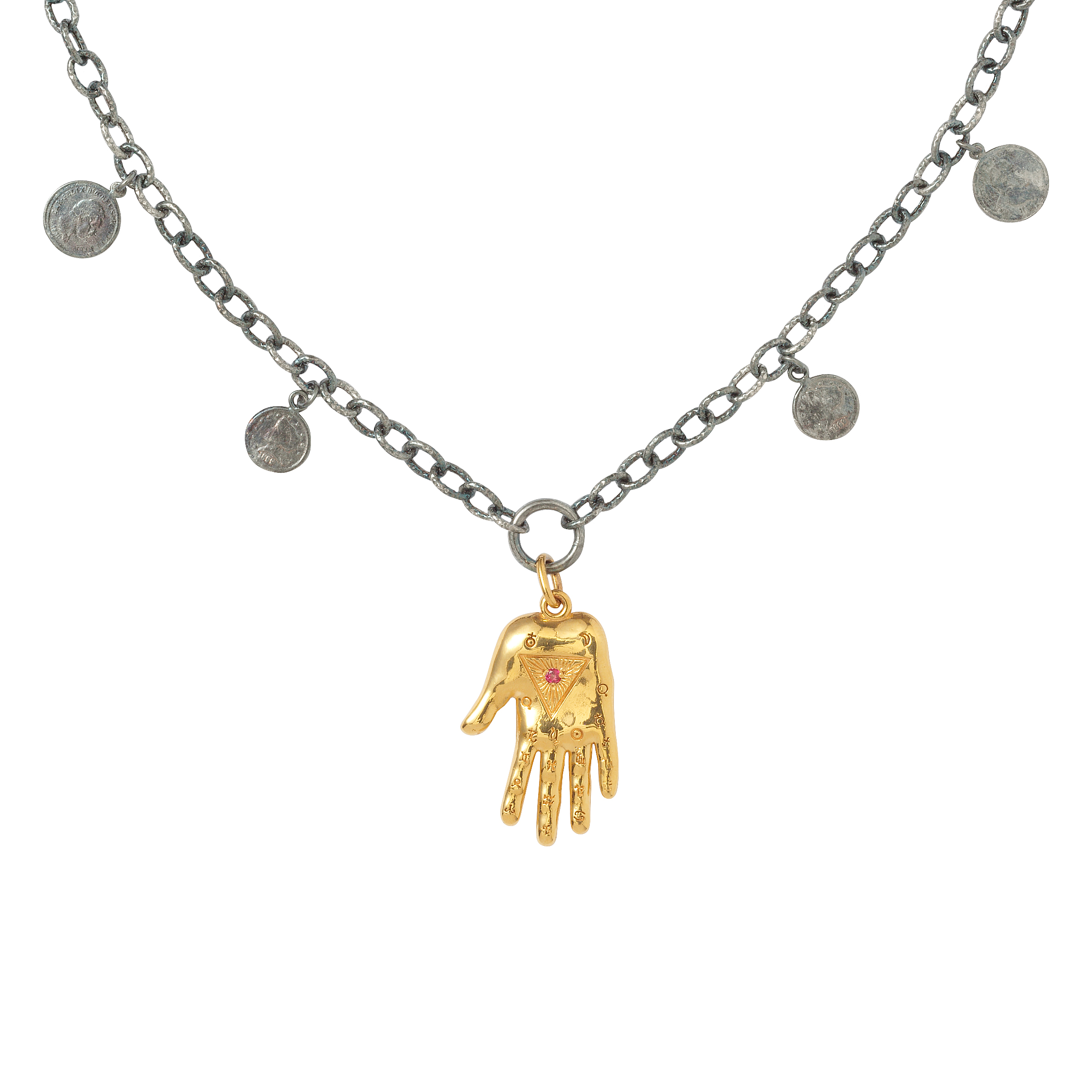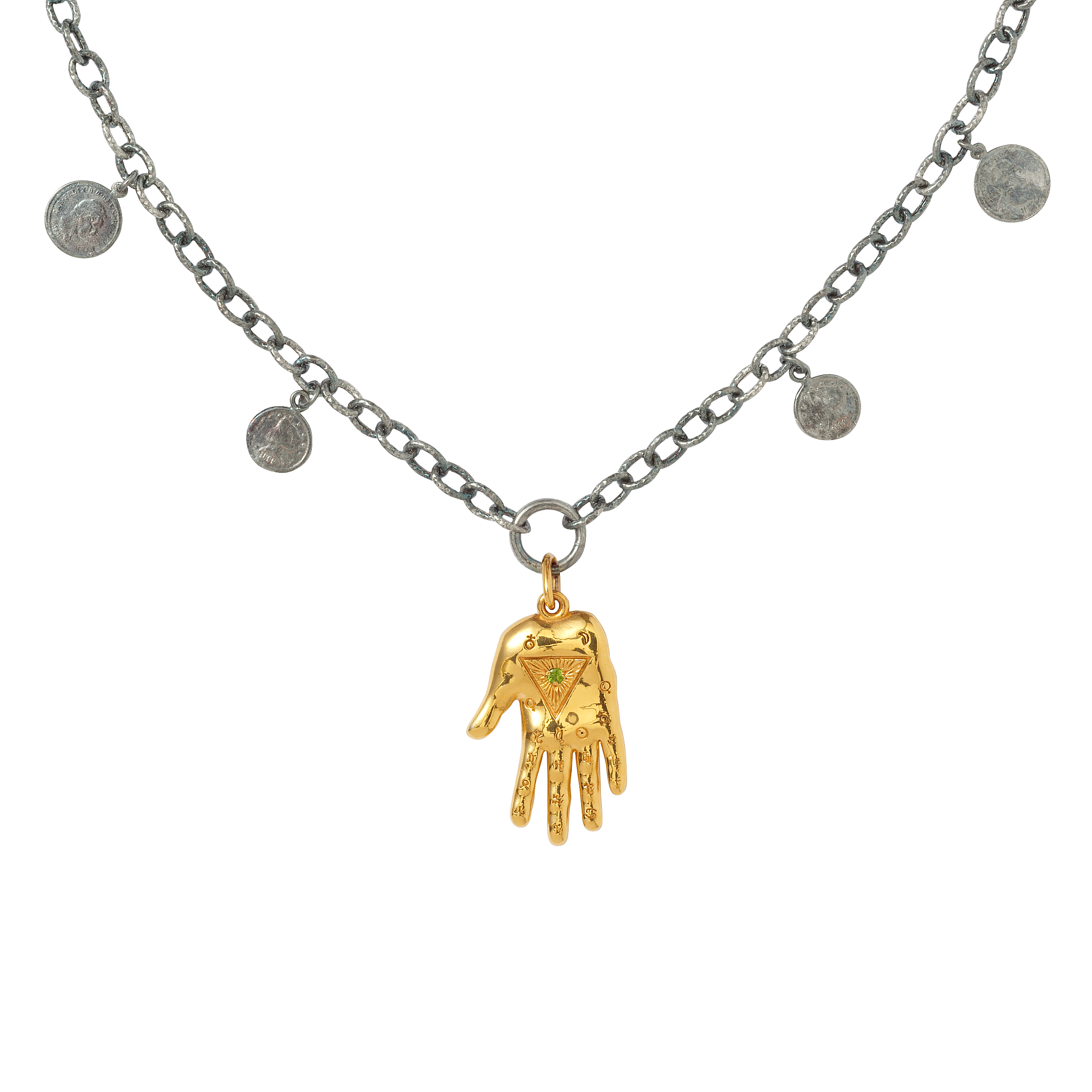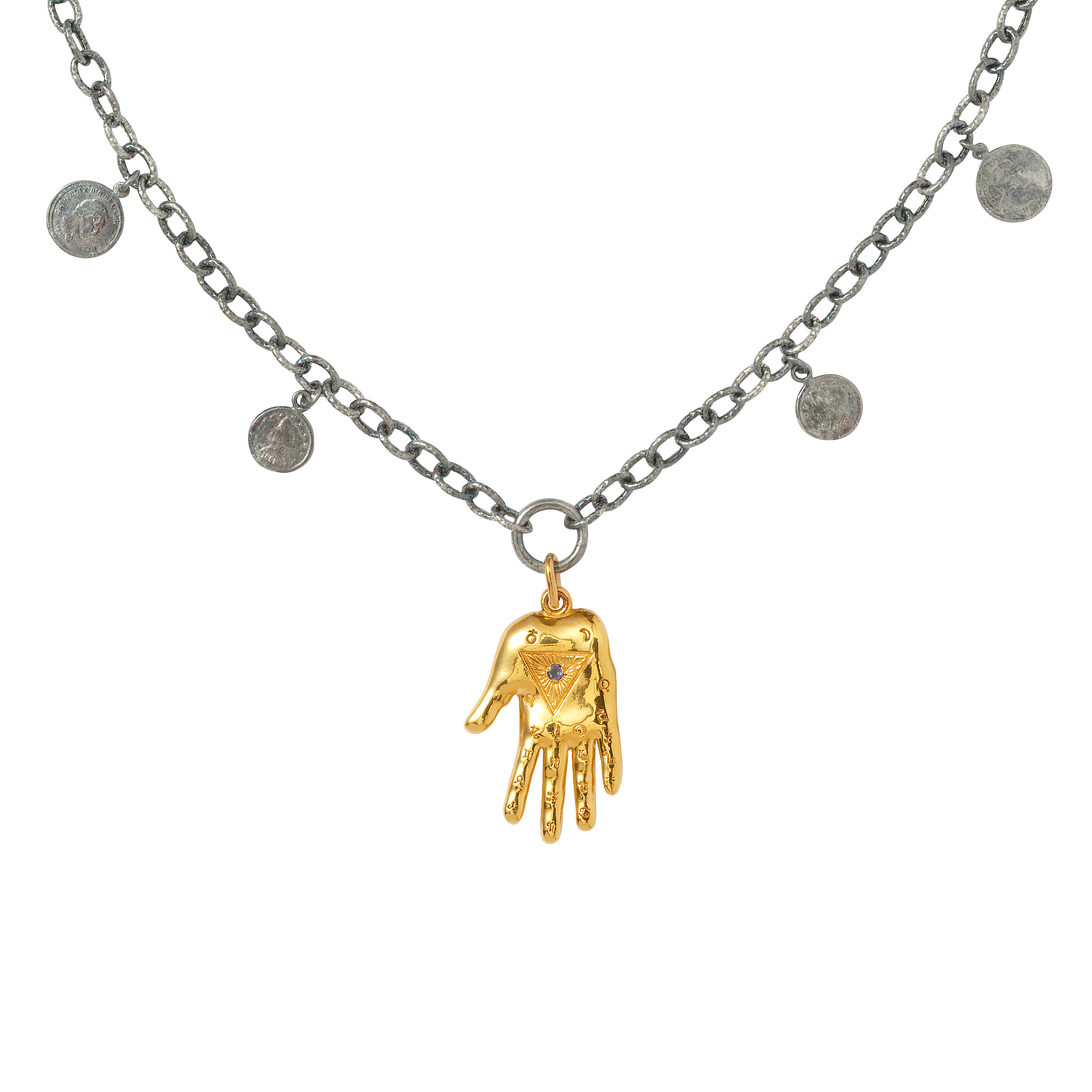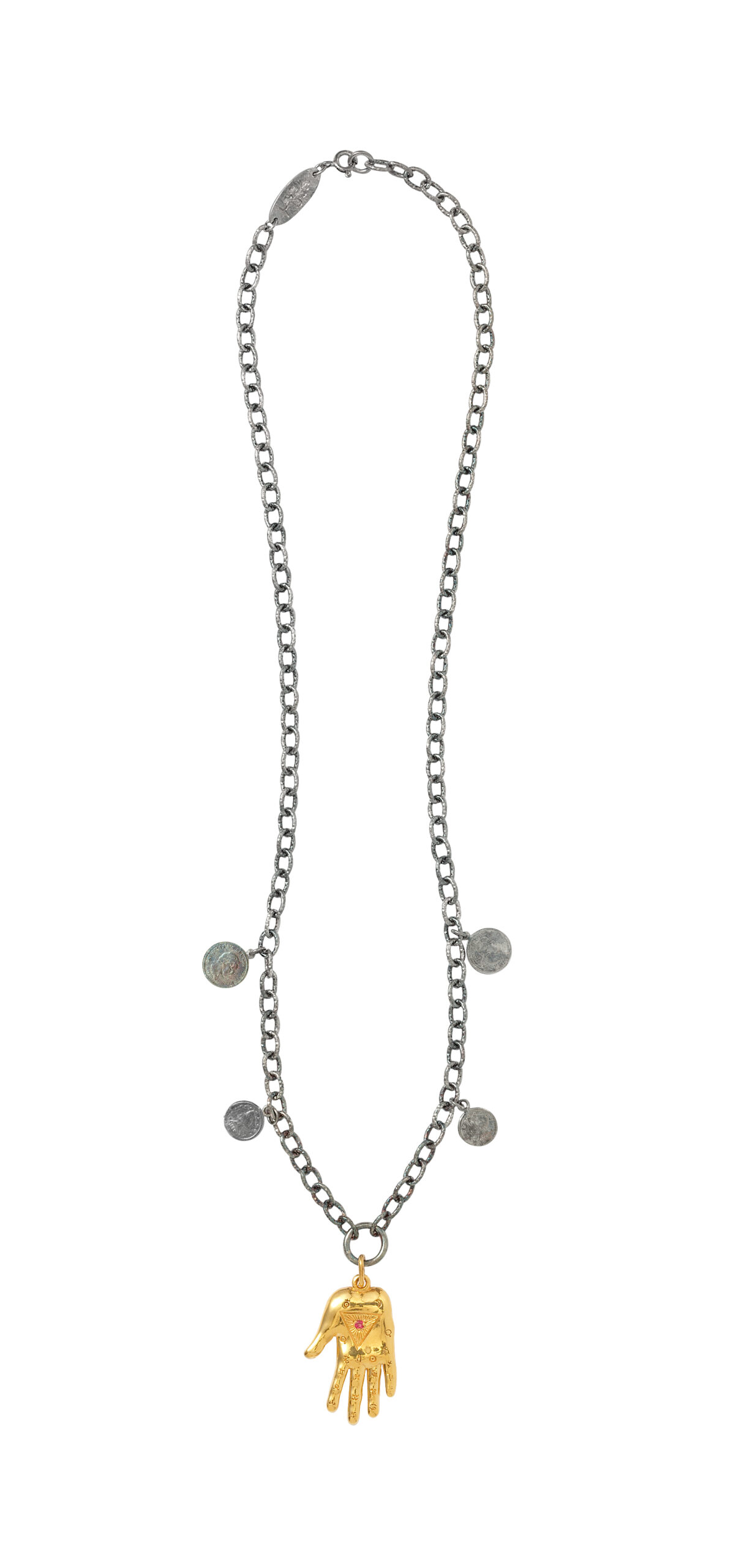 A handmade silver necklace with a hand in which we set one of three natural stones: pink topaz, chromdiopside and amethyst (in this order we present them in the photos with the details of the pendant).
In the order notes, tell us which stone you choose in the necklace.
MATERIAL:
– 925 silver (pendant – 24-carat gold-plated, necklace – oxidized).
DIMENSIONS:
– Necklace length: approx. 50 cm.
– Pendant dimensions (height x width): 3 cm x max. 2.5 cm.

RRSO 0%
Order fulfillment: up to 14 business days
Our jewelry is handmade - what does it mean?
How to take care of our jewelry?
Payment methods & shipping