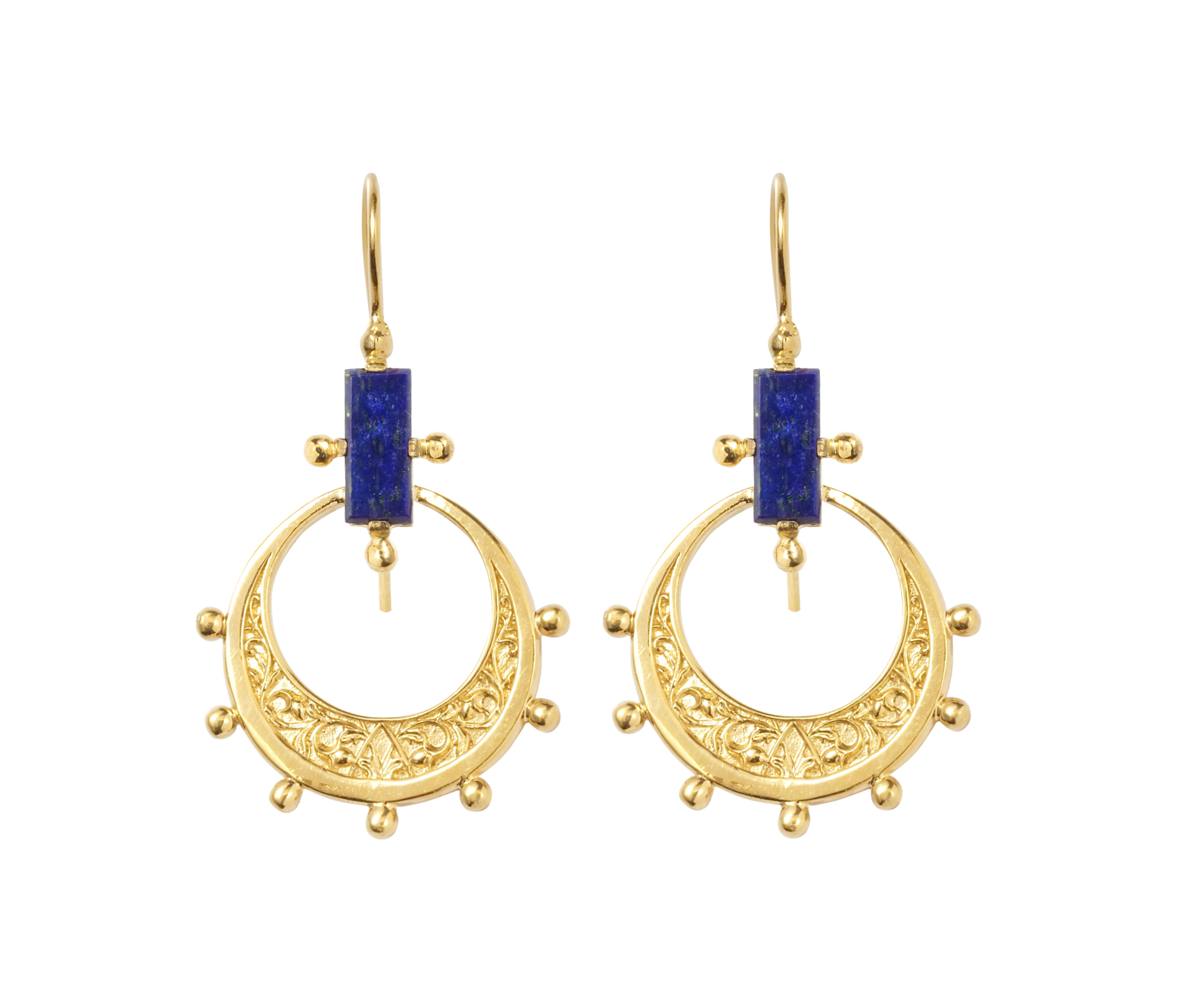 Handmade silver earrings with inset lapis.
– Material: 925 silver gilded with 24-karat gold, lapis.
– Earring's size: height – approx. 4 cm, width – approx. 2 cm.
###
Lapis – a stone of intuition and strengthening bonds, said to guard dreams. The starry sky of wisdom that spreads over its owner. You can find more about lapis properties here.

RRSO 0%
Order fulfillment: up to 14 business days
Our jewelry is handmade - what does it mean?
How to take care of our jewelry?
Payment methods & shipping