LUNULA WITH GEMSTONES 5
369 PLN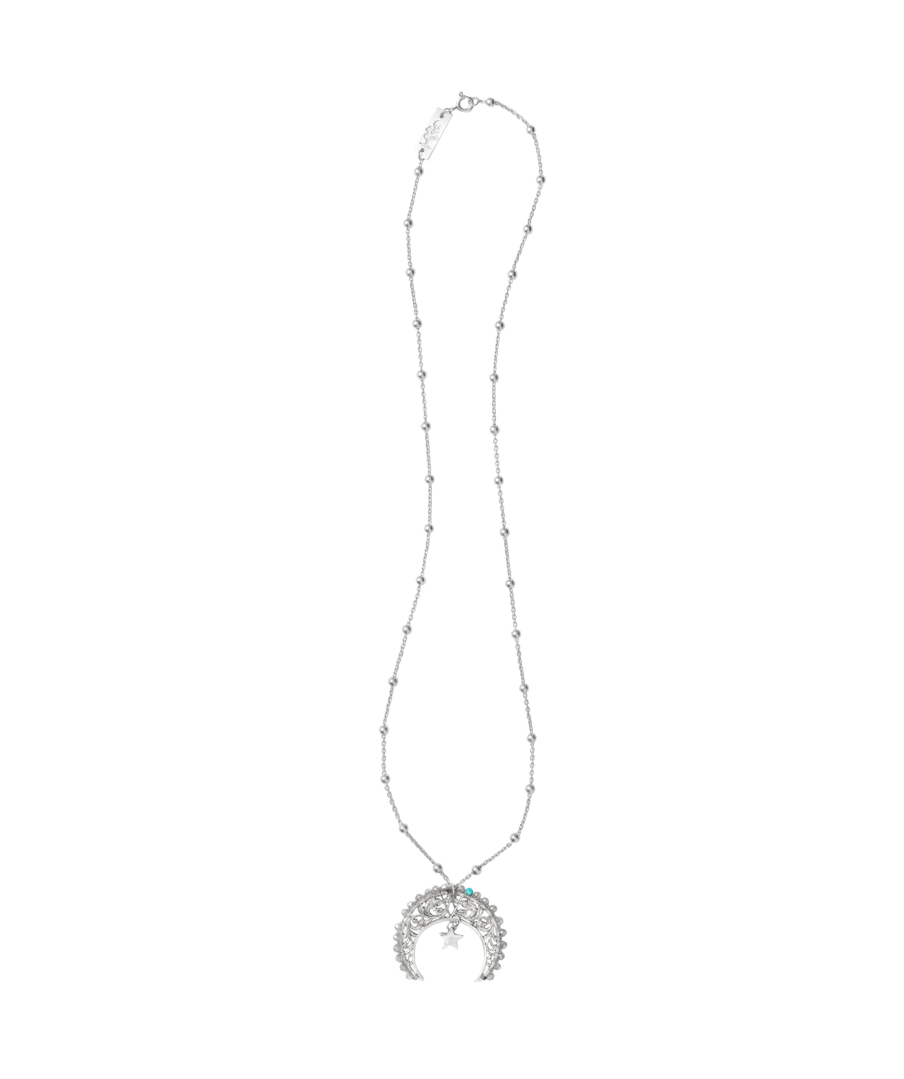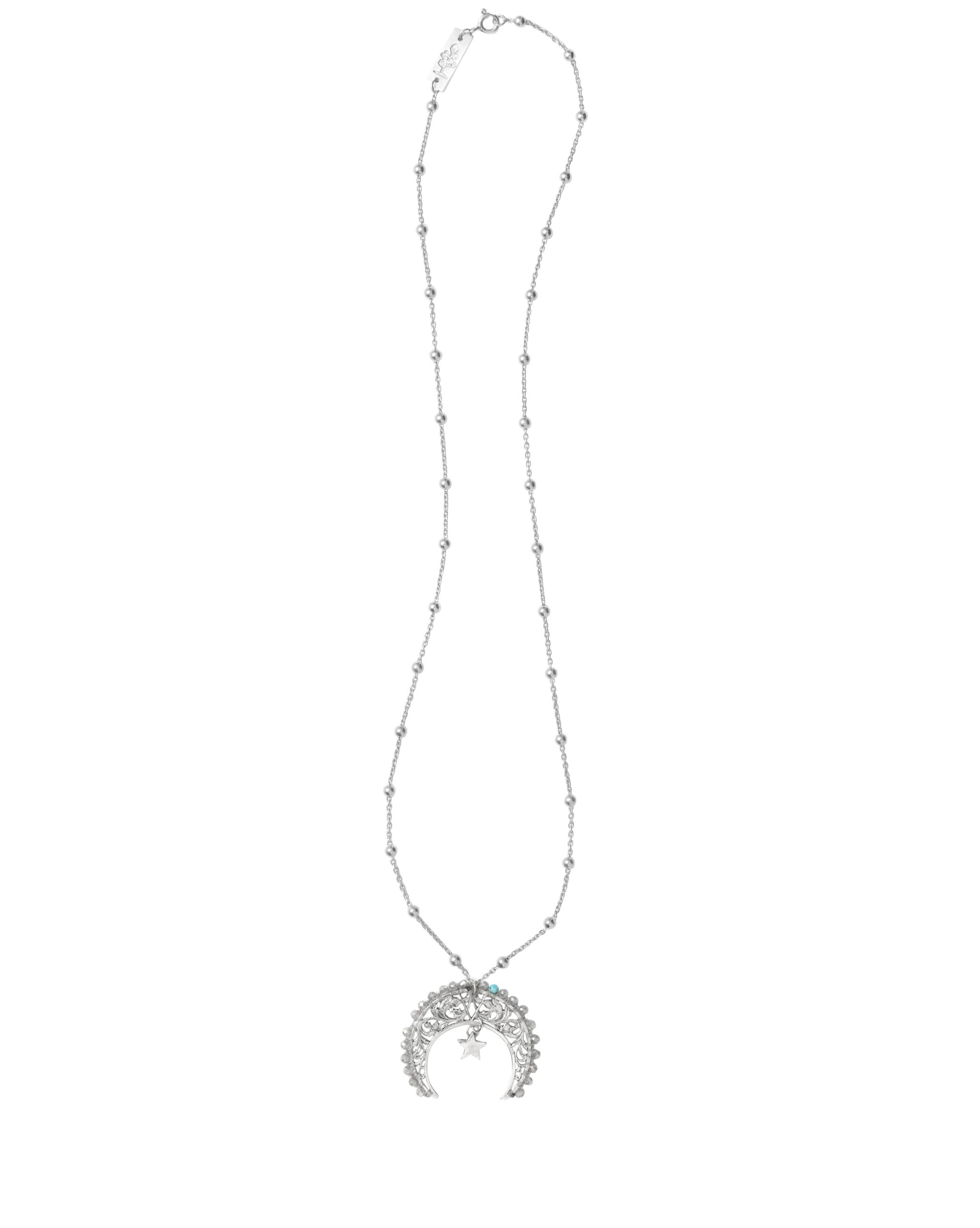 Necklace with the Lunula symbol, handmade of silver.
– Material: silver 925 and gemstones (labradorites).
– Necklace length: 50 cm (no possibility of adjustment).
###
Lunula – completeness in incompleteness. The Lunula symbol is nothing but an image of the crescent moon – Luna, female energy. Lunula is a symbol of fullness, realization of all possessed possibilities, fertility. It is a talisman that strengthens the sense of femininity. It treats fertility as a gift and joy from conceiving a new life, understood as creativity and the ability to fulfill one's dreams. Lunula also supports the sense of feminine beauty, corporality and sensuality.

RRSO 0%
Order fulfillment: up to 14 business days
Our jewelry is handmade - what does it mean?
How to take care of our jewelry?
Payment methods & shipping