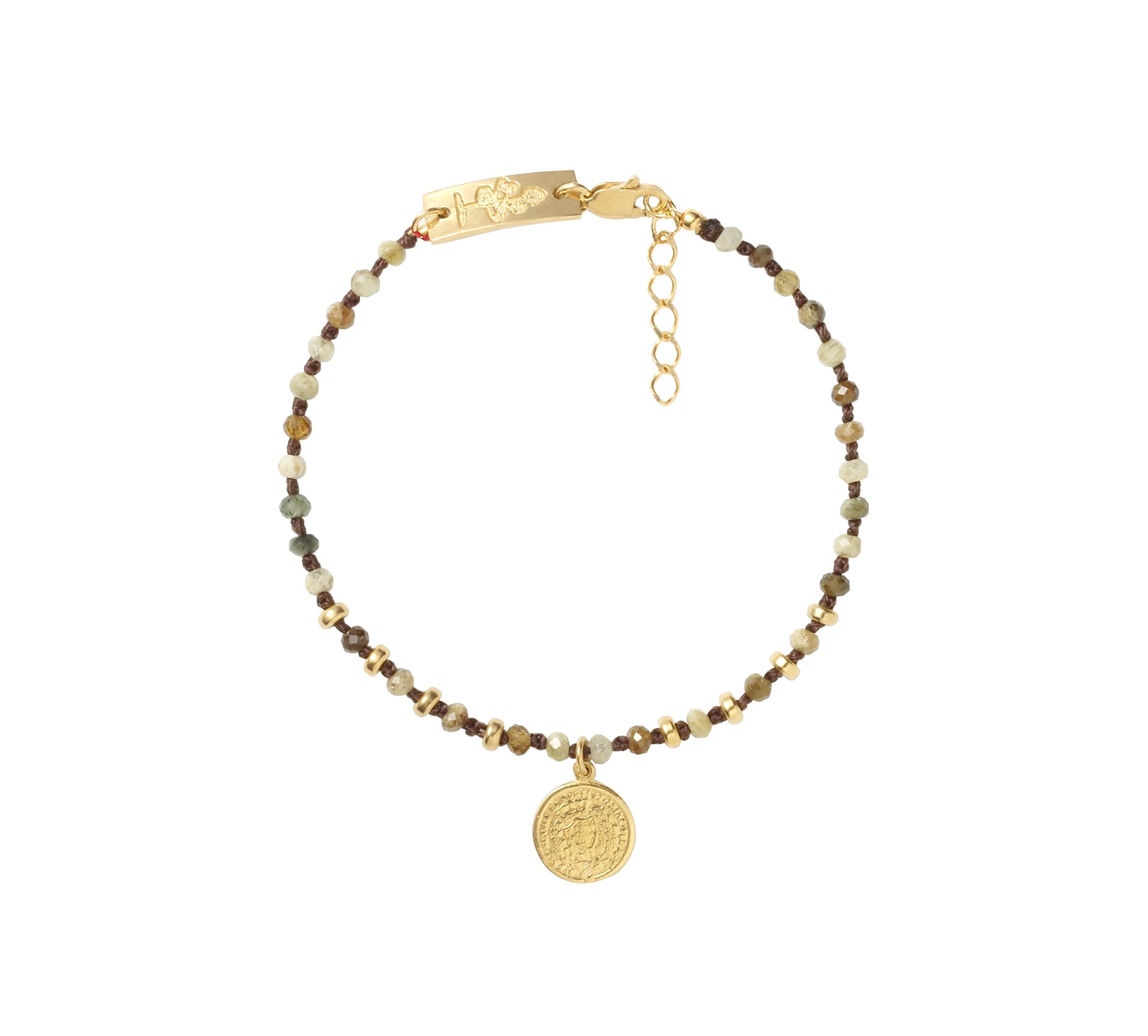 Handmade charm bracelet with grossular garnets and a coin, made of 925 silver gilded with 24-karat gold.
Please include your wrist circumference in the comments to your order.
###
The grossular garnet comes from the family of garnets – protection and abundance stones. It is most strongly linked to abundance and a sense of material security.
This gemstone will neither guarantee you winning the lottery, nor will it help you find a bag of unmarked gold. However, it can help you change your thinking and write some new scenarios. You will be able to replace your fears, anxieties and visions of deep poverty with an open view of the state of your world. The grossular garnet will support you in seeing abundance meant as a potential that you can use.

RRSO 0%
Order fulfillment: up to 14 business days
Our jewelry is handmade - what does it mean?
How to take care of our jewelry?
Payment methods & shipping