ANKH RING WITH ZIRCONIA
249 PLN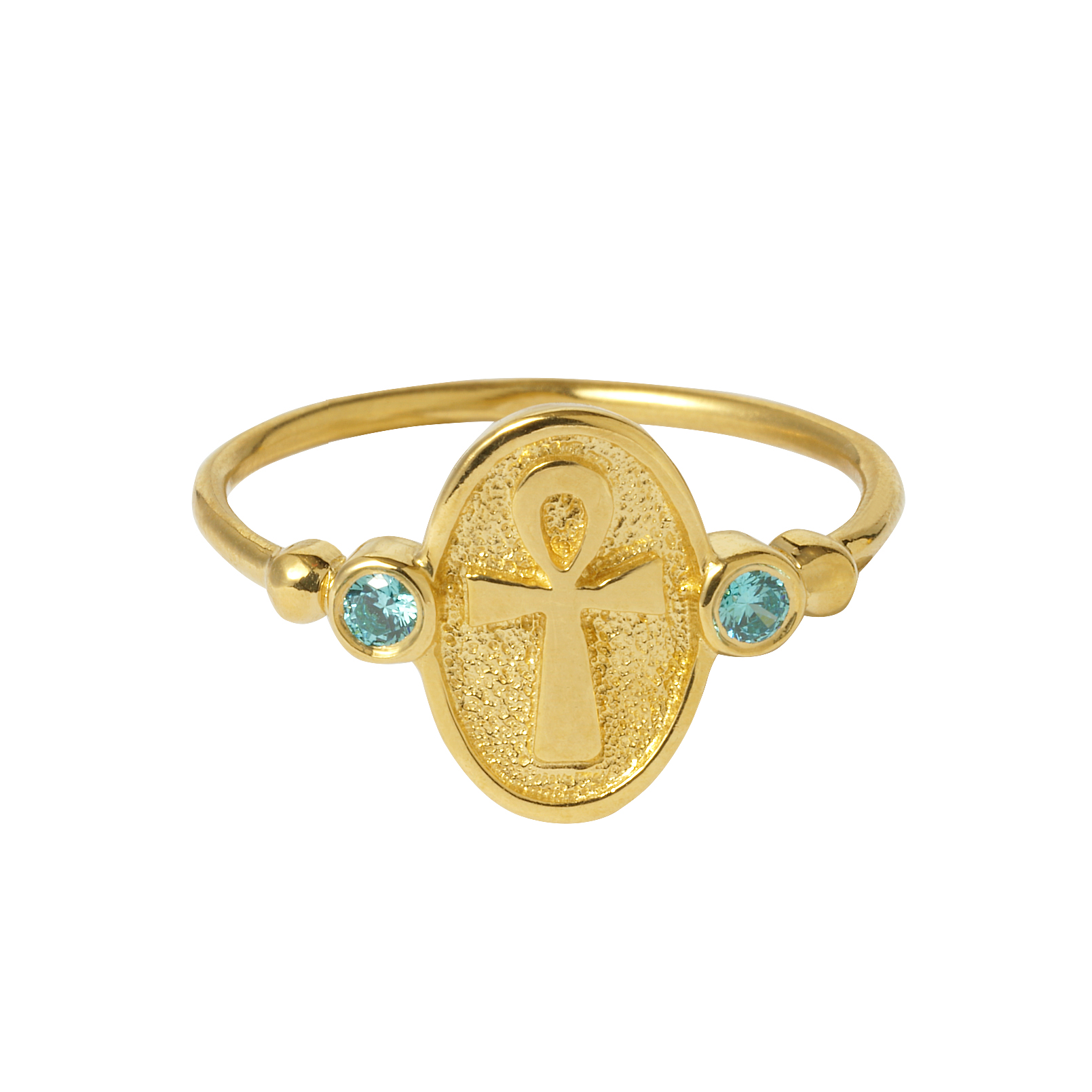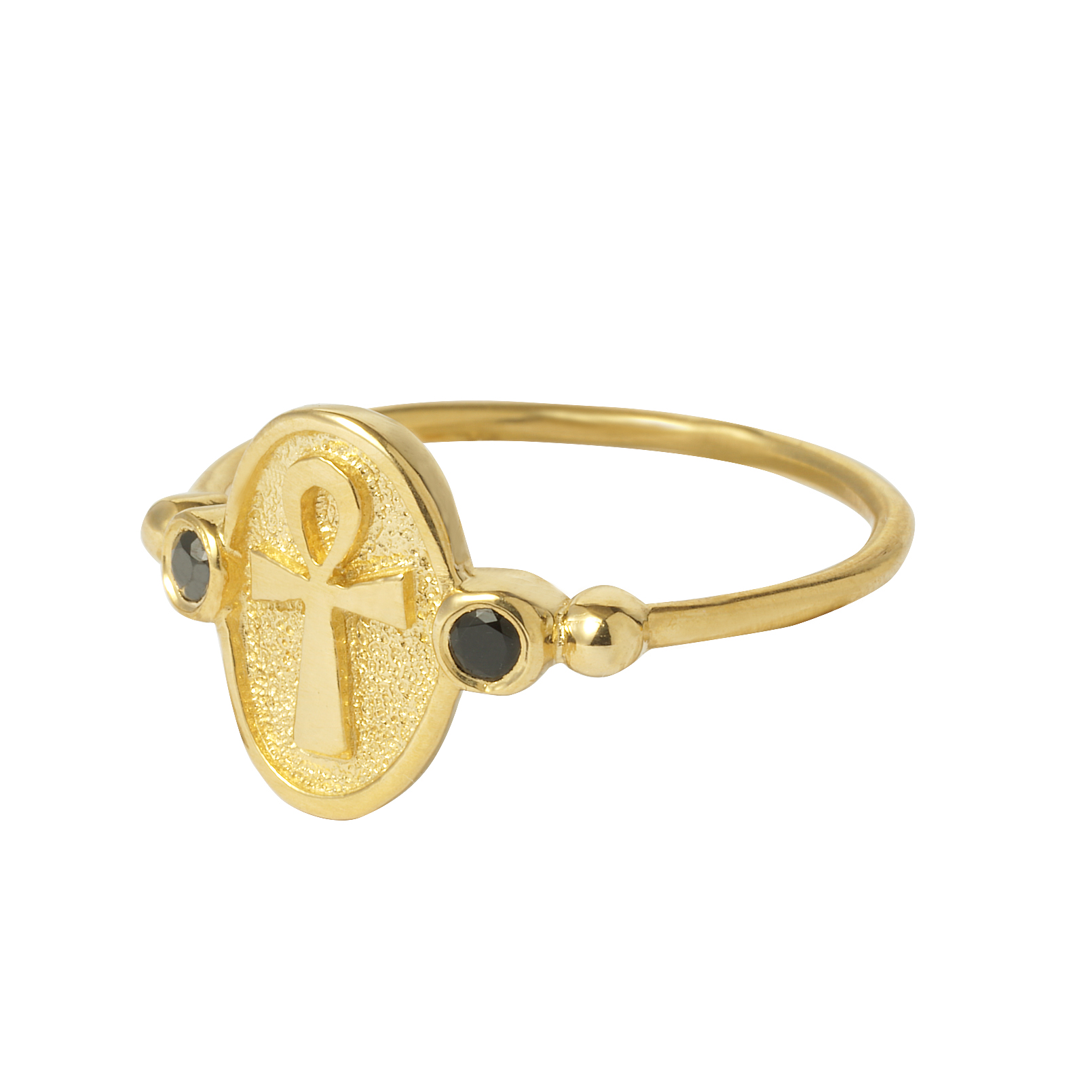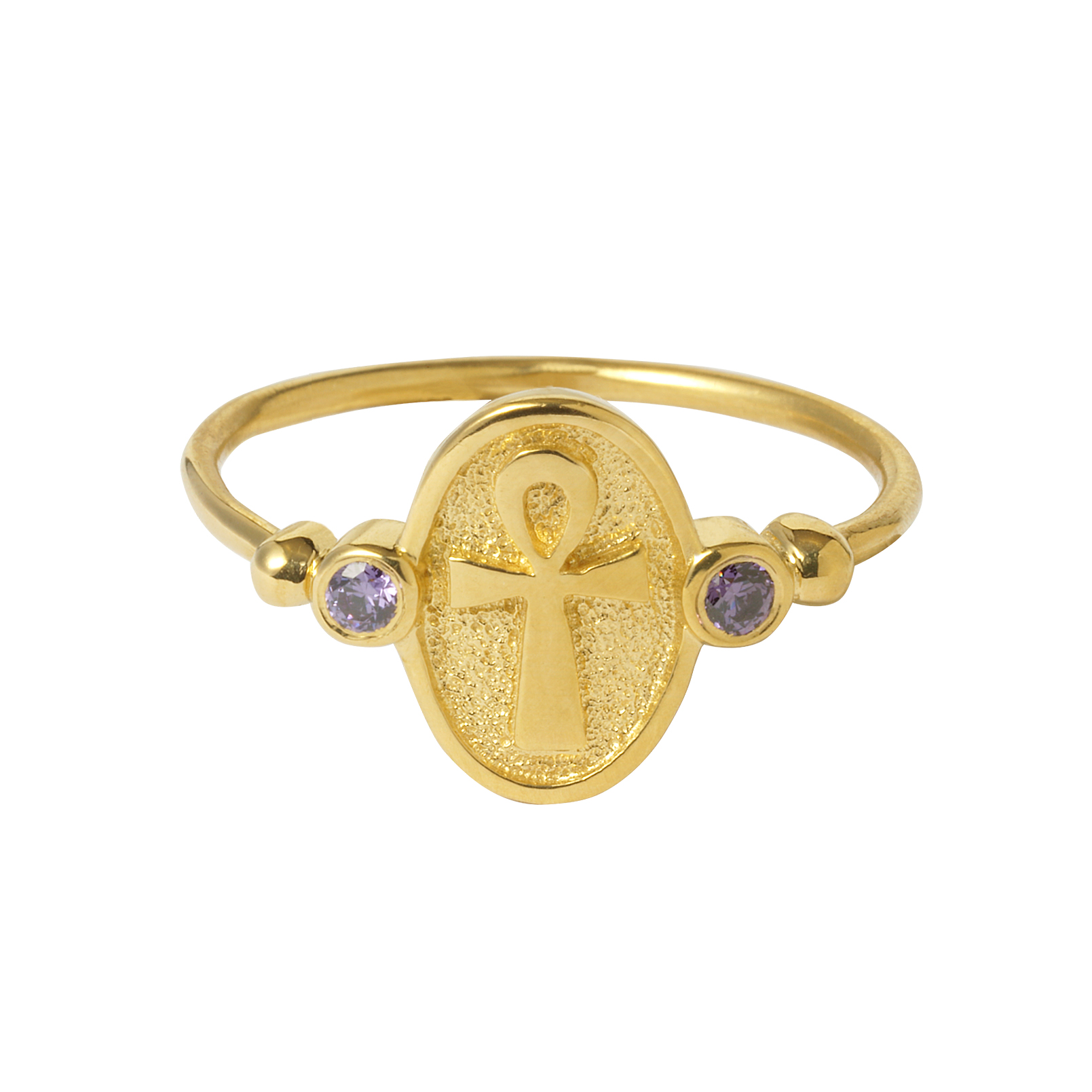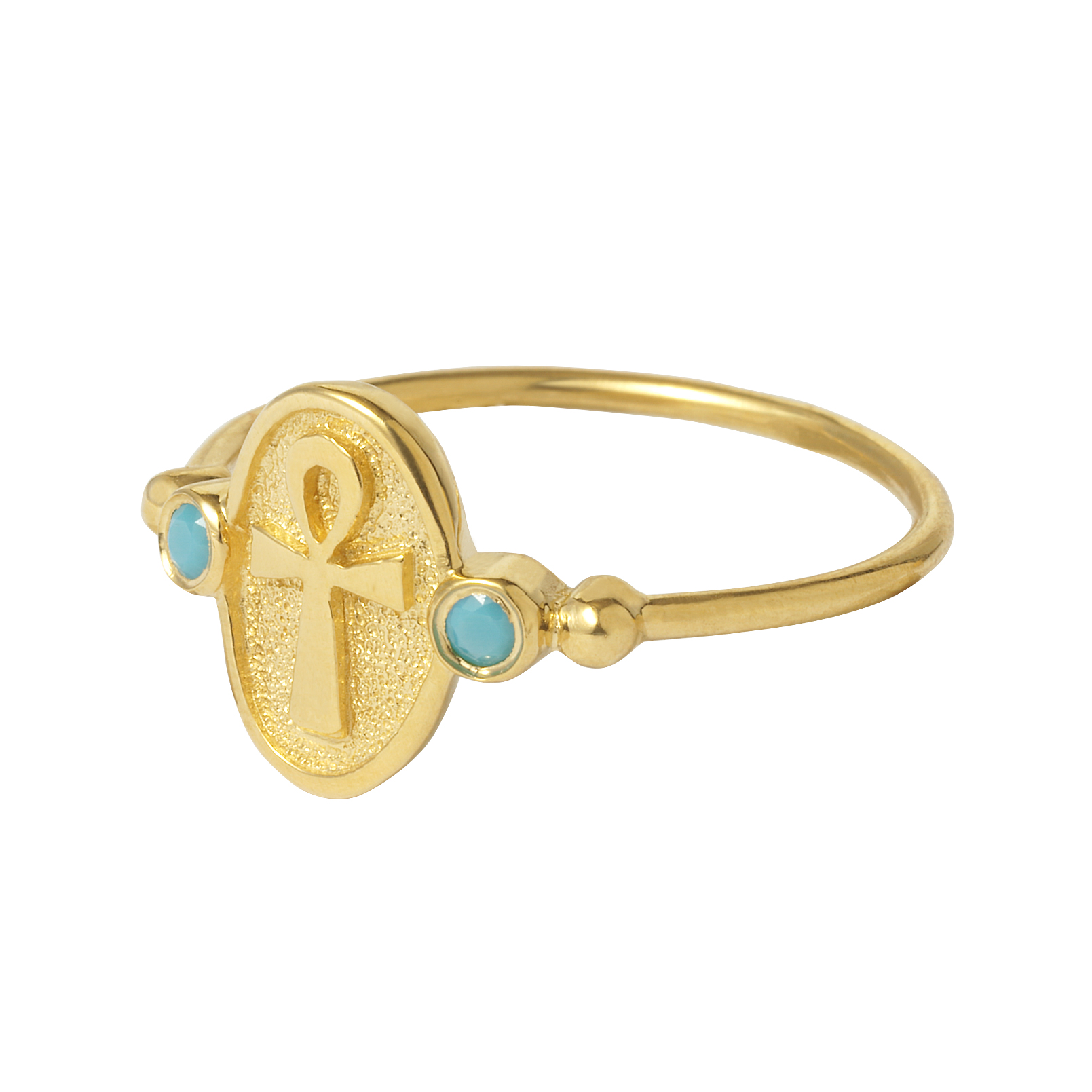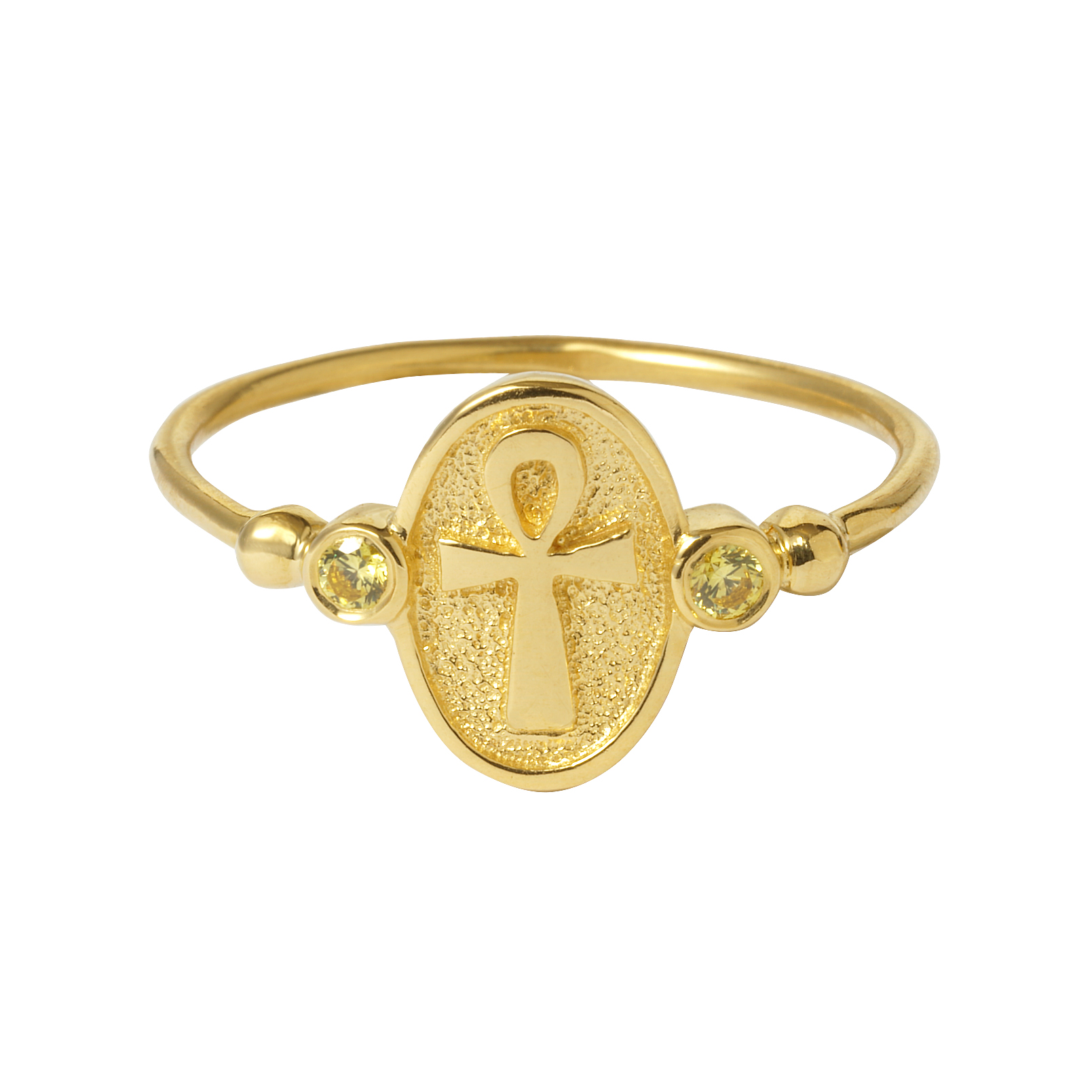 Handmade silver ring with the Ankh symbol and inset zirconia stone.
You can choose zirconia in one of five colors: blue, black, purple, turquoise, yellow. In the comments to the order, write us which color you choose.
– Material: 925 silver gilded with 24-karat gold, zirconia stone.
– Size: the ring will be made in your requested size – let us know in the comments what ring size you need (you can take the measurement at our boutique, for example).
###
The Ankh Cross – life-giving arms. One of the most powerful symbols of life, its strength and the ability to bestow it. Good energy emanating from inside it guarantees strength, fortitude and health. Due to its shape, which might bring to mind the female womb, the Ankh symbol is by many considered a talisman of fertility and the ability to give life. Placed at the noses of dead pharaohs, it symbolized the breath of life which was to be offered to them by gods in the afterlife. In a word, the Ankh means life and all its strength, the eternal life that never goes away. It can only move from this world to the other, but never leave completely.

RRSO 0%
Order fulfillment: up to 14 business days
Our jewelry is handmade - what does it mean?
How to take care of our jewelry?
Payment methods & shipping