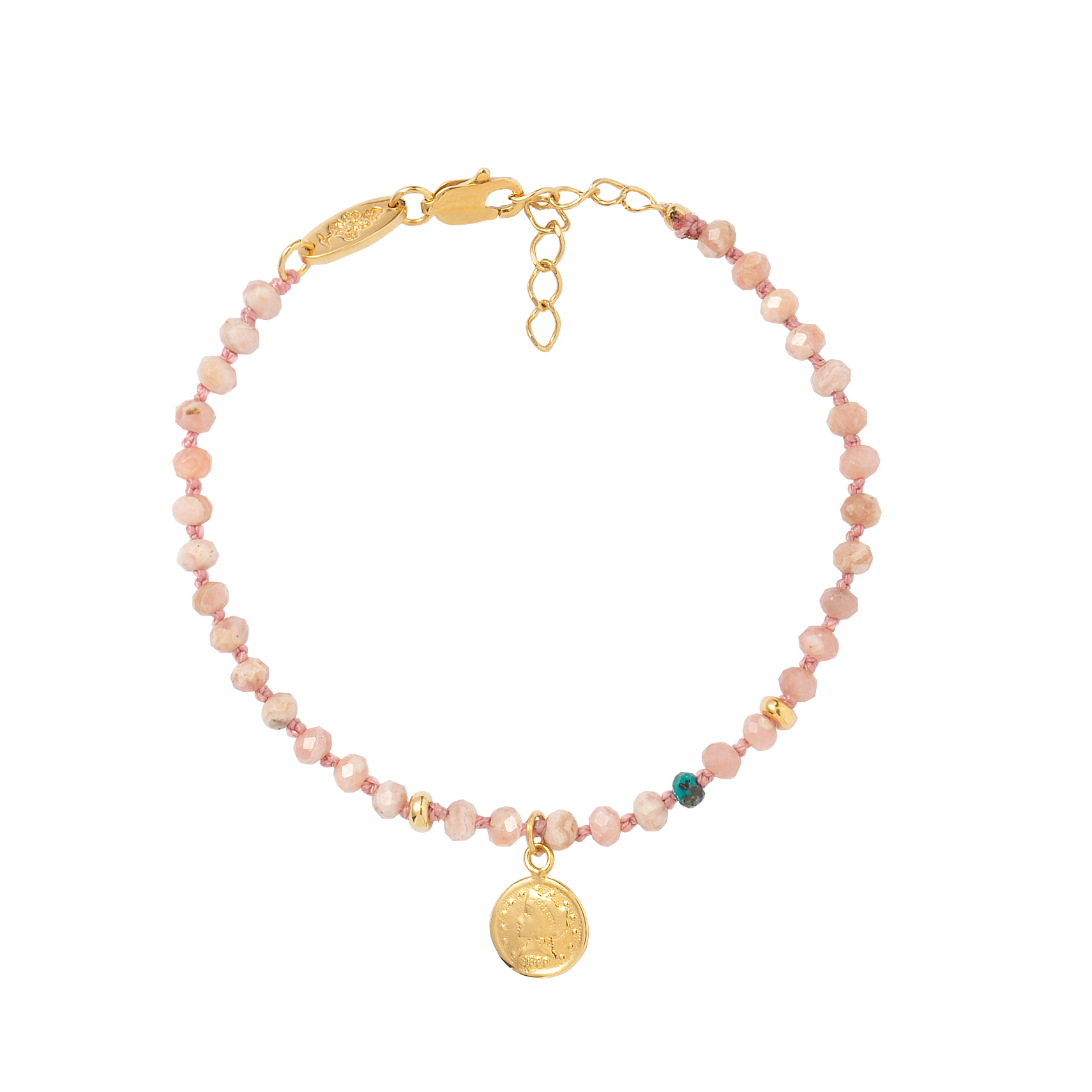 Handmade rhodochrosite bracelet with a 925 silver pendant gilded with 24-karat gold.
The bracelet is made to measure. Please include your wrist circumference in the comments to your order.
You can order a custom version of the amulet with silver parts – please include this request in the comments.
Rhodochrosite is a heart chakra stone that will help you find your other half. It makes you more receptive to love and abundance, it also emphasizes attractiveness. Rhodochrosite's energy helps heal wounds by pulling people out of depressive moods. It intensifies the positive mood and prompts you to draw conclusions and learn from difficult life lessons.

RRSO 0%
Order fulfillment: up to 14 business days
Our jewelry is handmade - what does it mean?
How to take care of our jewelry?
Payment methods & shipping